Wayfair is blessing us with a GIANT President's Day ~Blowout~ Sale with up to 75% off mattresses, 65% off living room furniture, and SO much more. Smell ya later, old furniture — you've got some competition!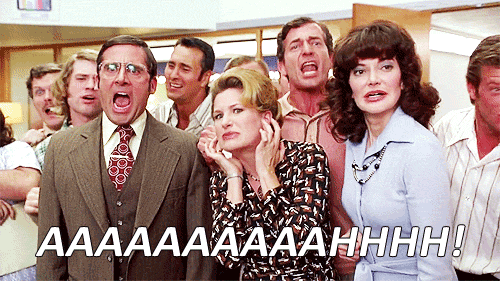 So let's get started with some of our FAVE deals:
1.
58% off a TV stand *with* a fireplace so you cozy up while watching Netflix every night until the end of time.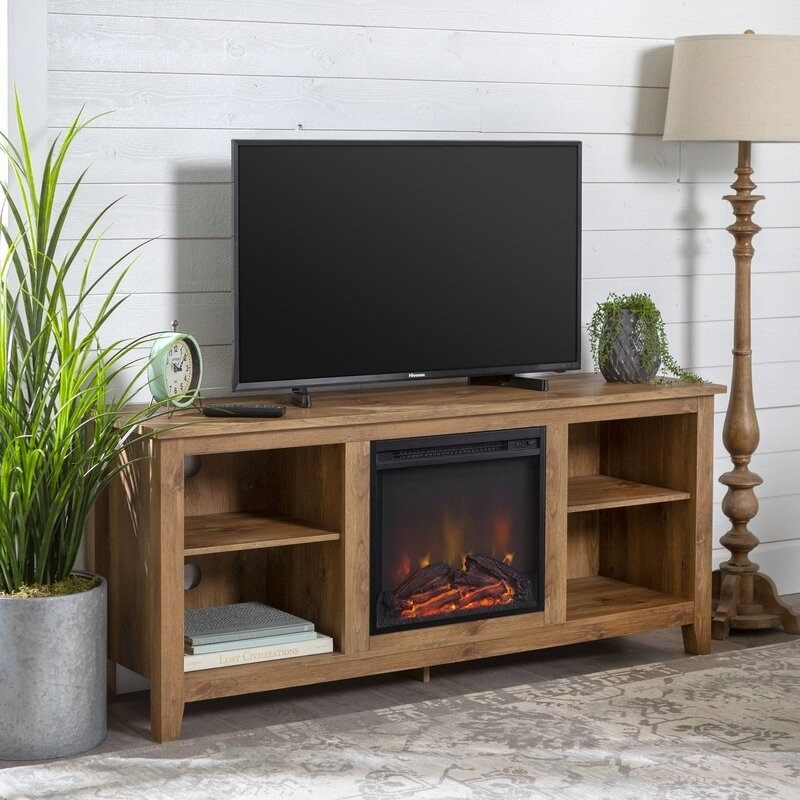 2.
74% off a wingback chair with button tufts and nailhead detailing that will make you feel *so* fancy whenever you curl up in it to read.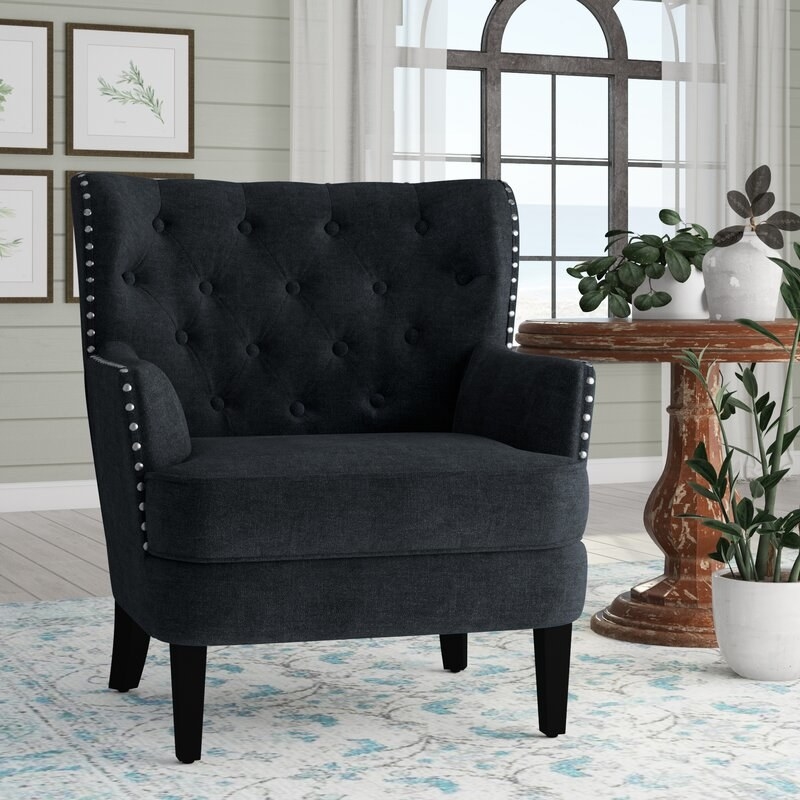 3.
76% off a classic duvet cover set for keeping up your minimalist aesthetic even while you slumber.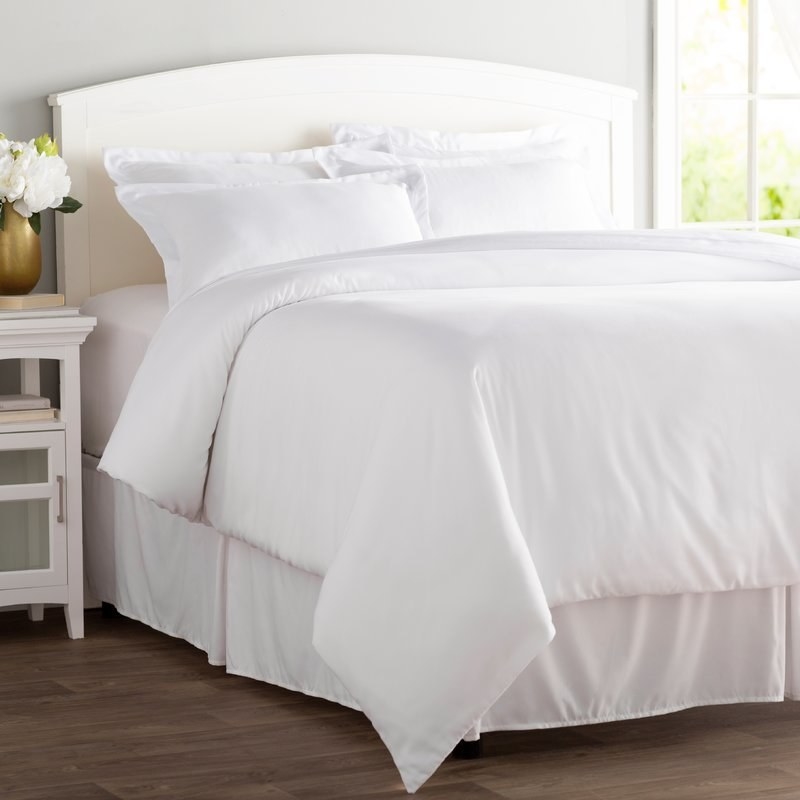 4.
73% off a tufted upholstered bench so pretty, it won't even become a landing strip for semi-dirty clothes. I believe in you!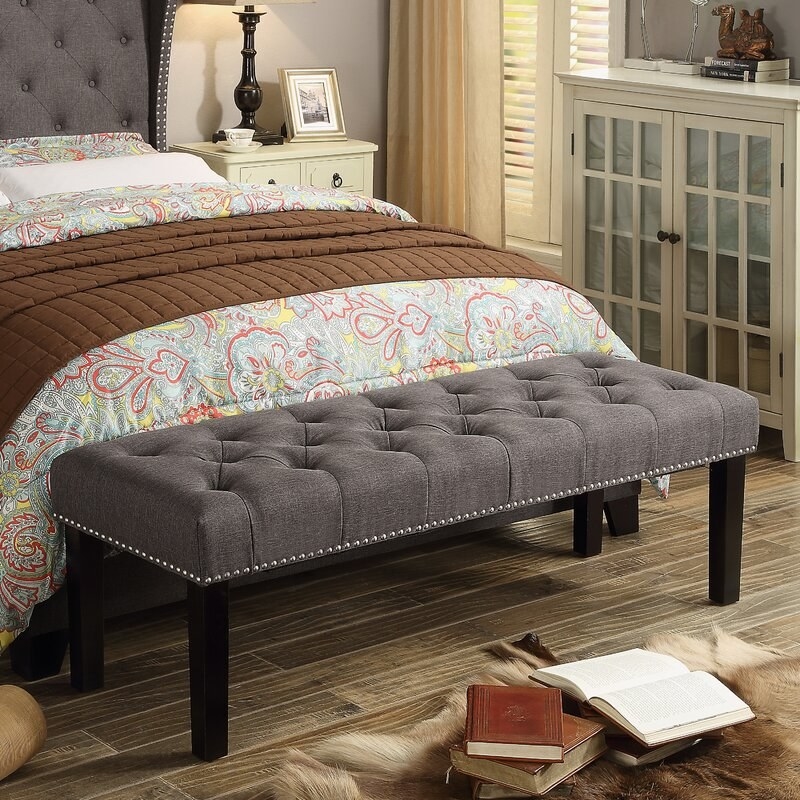 5.
63% off a blue and beige area rug that sure as heck won't make you ~blue~.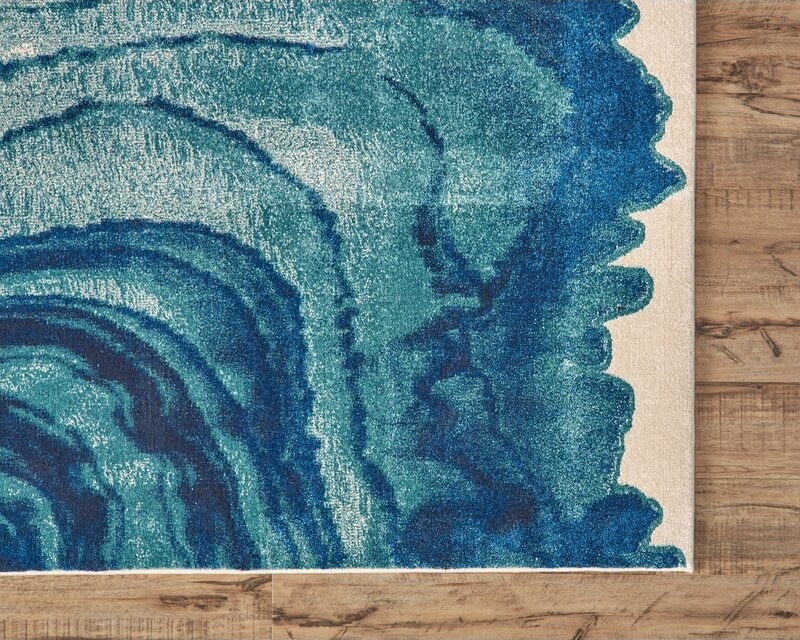 6.
66% off a swivel bar stool so stylish, it'll inspire you to actually utilize it and eat at your countertop.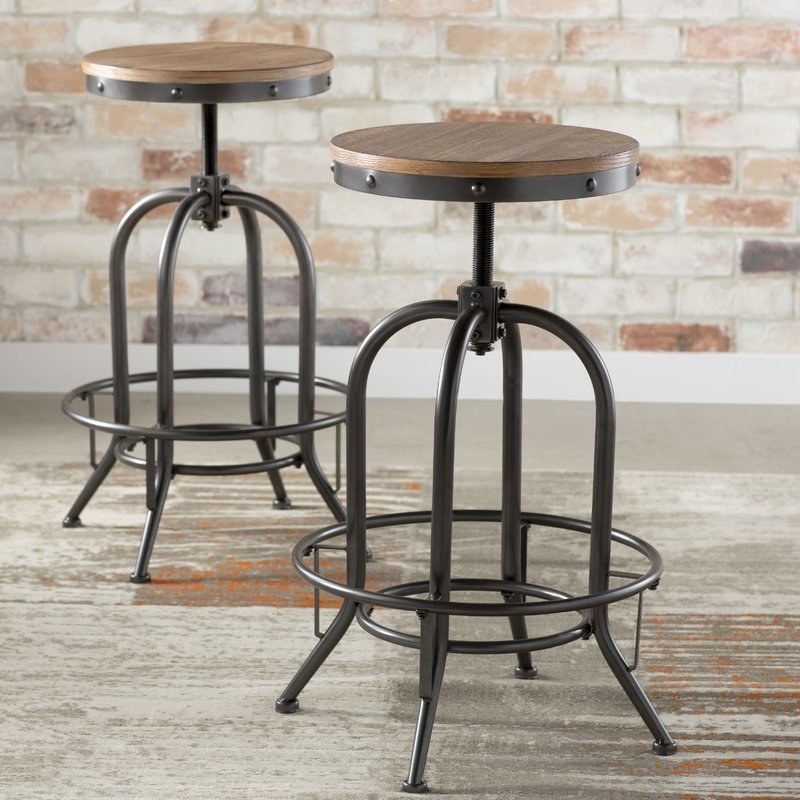 7.
60% off an six-piece outdoor sectional set with cushions to prepare your backyard for all the epic barbecues you're going to have this summer.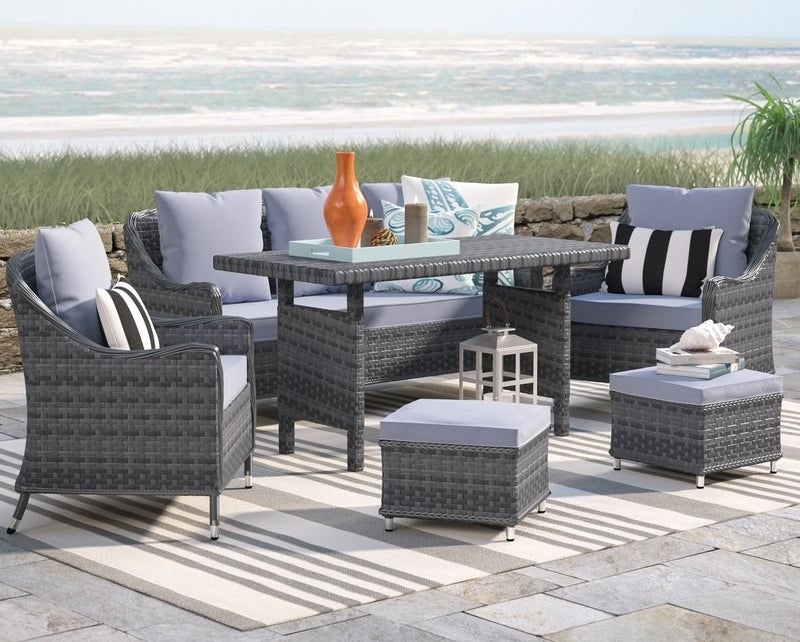 8.
70% off a multilevel cat tree, because your cat is movin' on up to the East side to a deluxe apartment in the sky.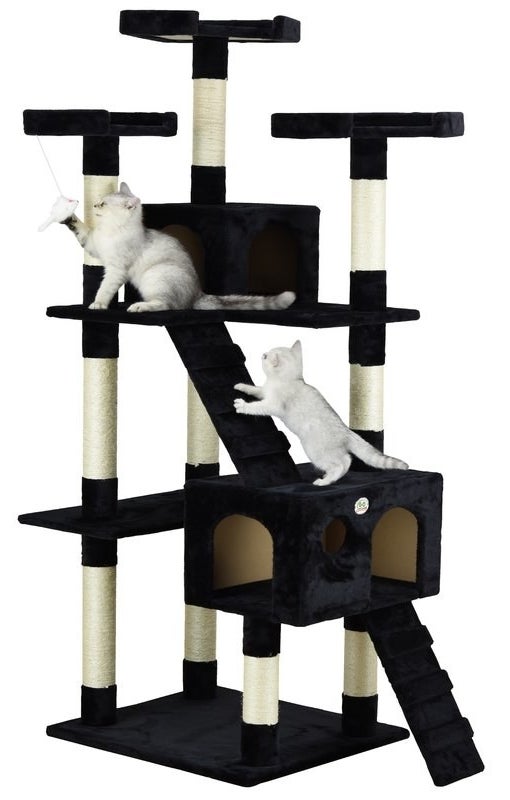 9.
73% off a 14-piece knife block set so you and 13 of your closest friends can easily slice, chop, and dice to your hearts' content all at the same time.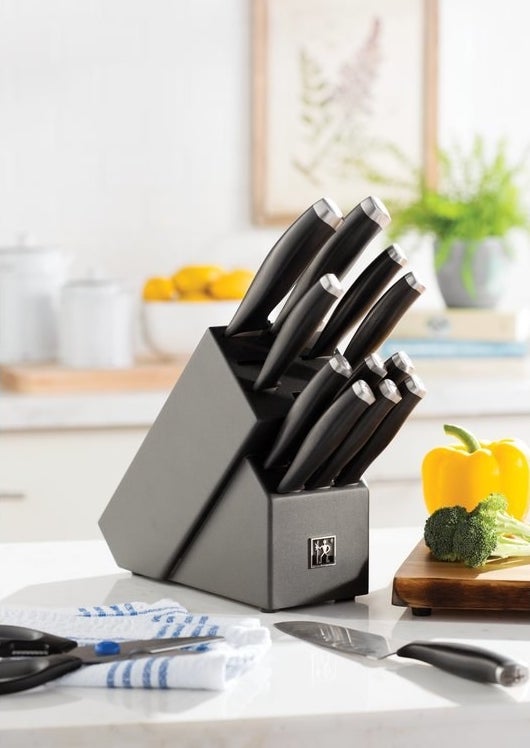 10.
50% off a modern swivel desk chair for finally upgrading from a fold-up chair and feeling like a total boss in your home office.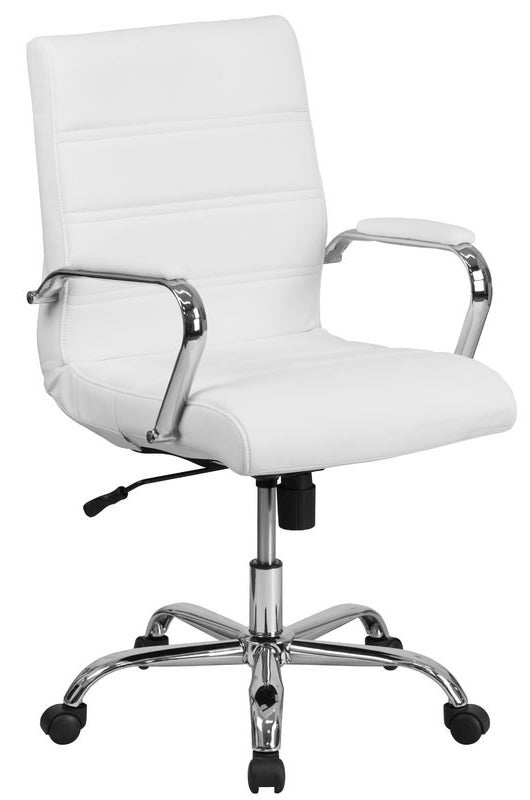 11.
58% off a mid-century modern credenza that could serve as a TV stand, bar, or record cabinet. Who knew credenzas were so good at multi-tasking?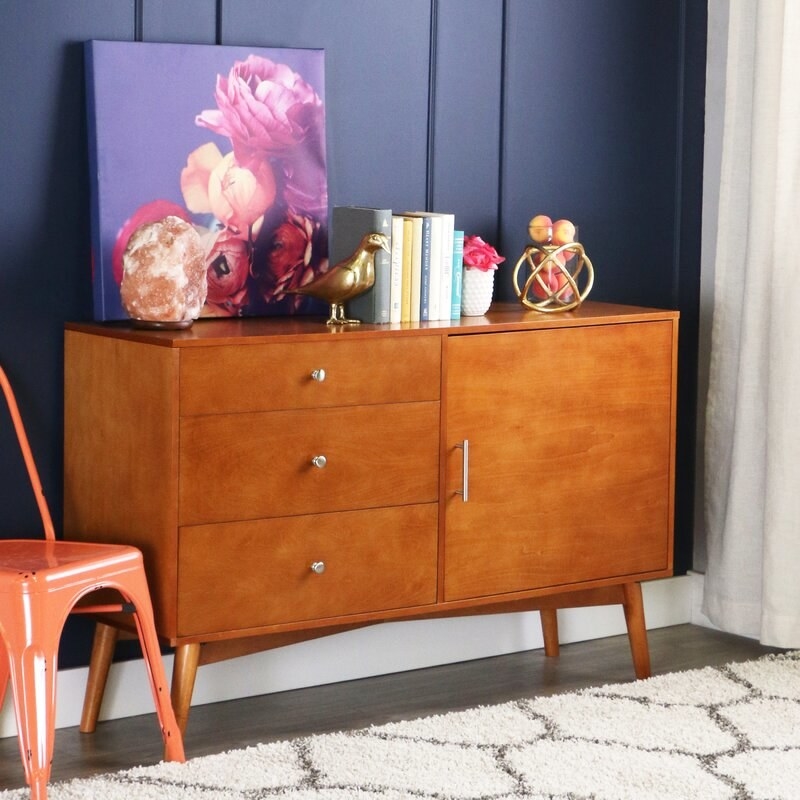 12.
69% off an end table with gold finish all of your houseplants and coasters will be fighting to earn a permanent spot on.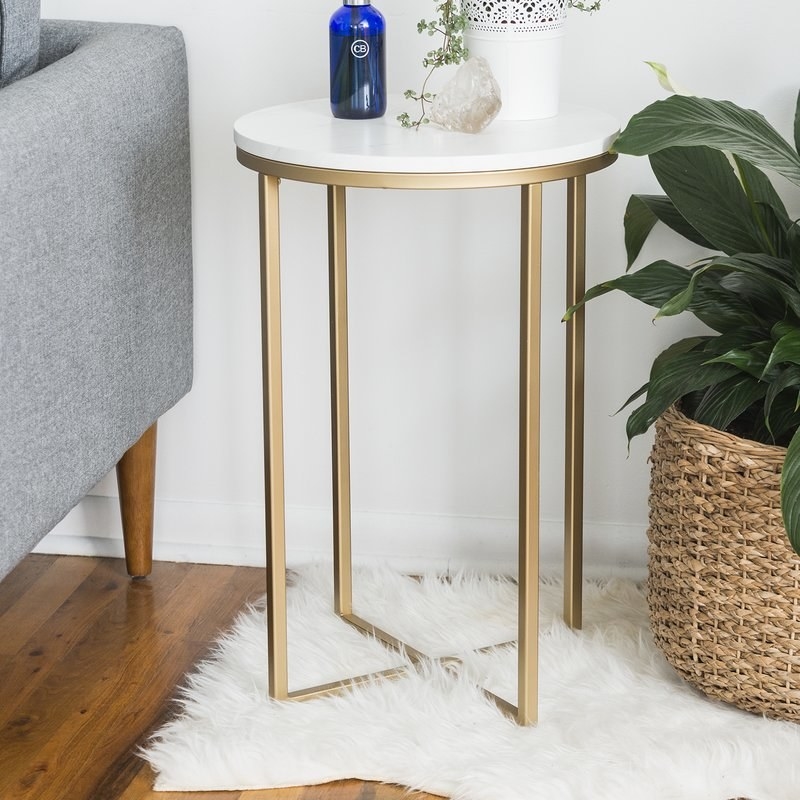 13.
69% off a printed sheet set whose *bee*utiful honeycomb pattern will brighten up your bedroom.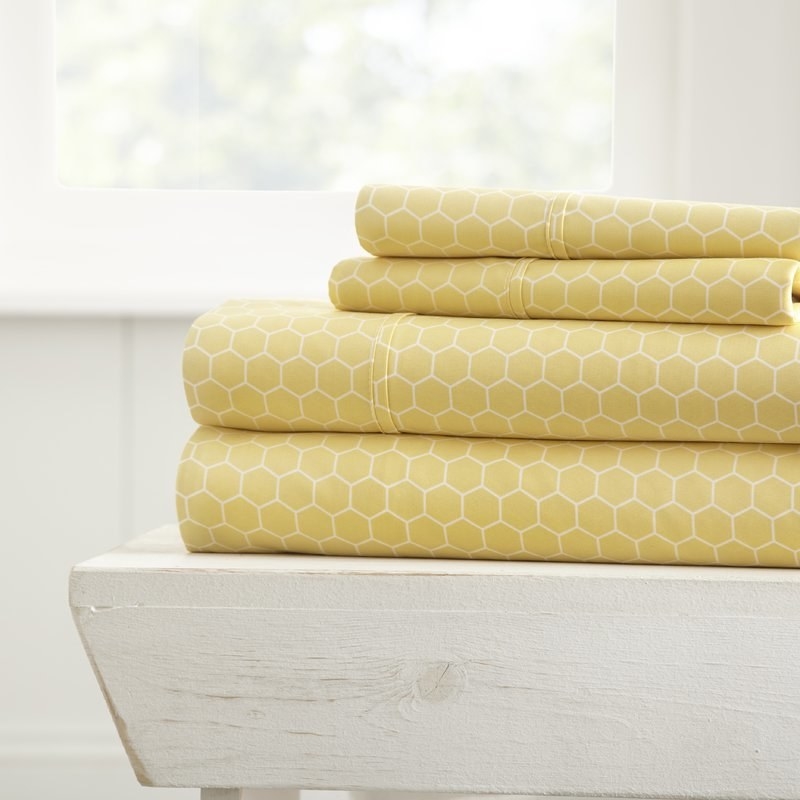 14.
71% off a handsome linen loveseat to give you and your sweetheart a comfy new place to sit and stare into each other's eyes.
15.
79% off a 50-pack of velvet non-slip hangers so you can finally reorganize your closet without having to store your gorgeous dresses on weird old metal dry cleaning hangers.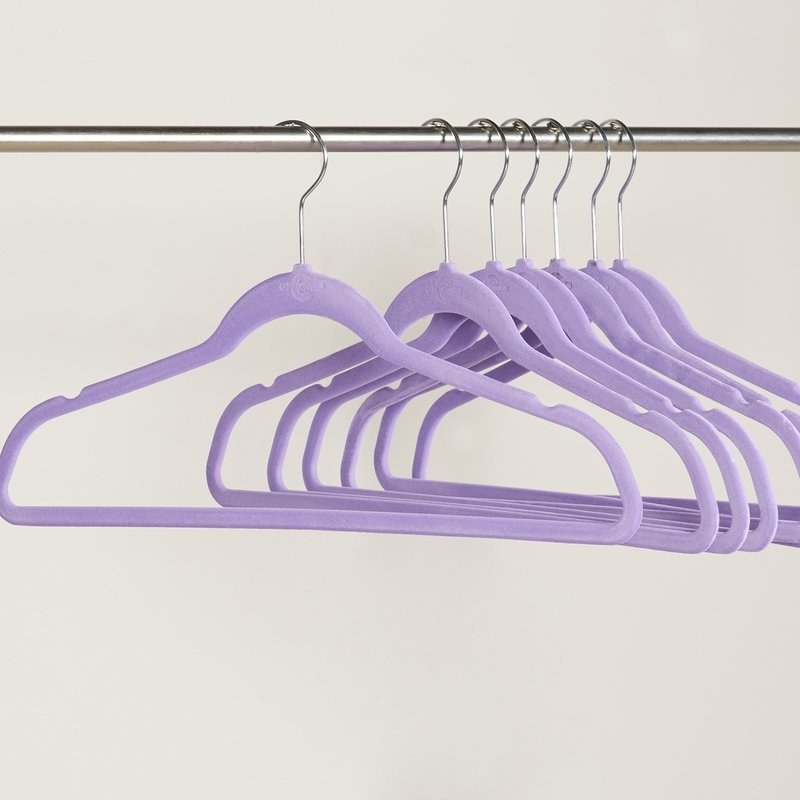 16.
50% off a rustic coffee table that will lend a little rustic flair to your living space while keeping it sleek.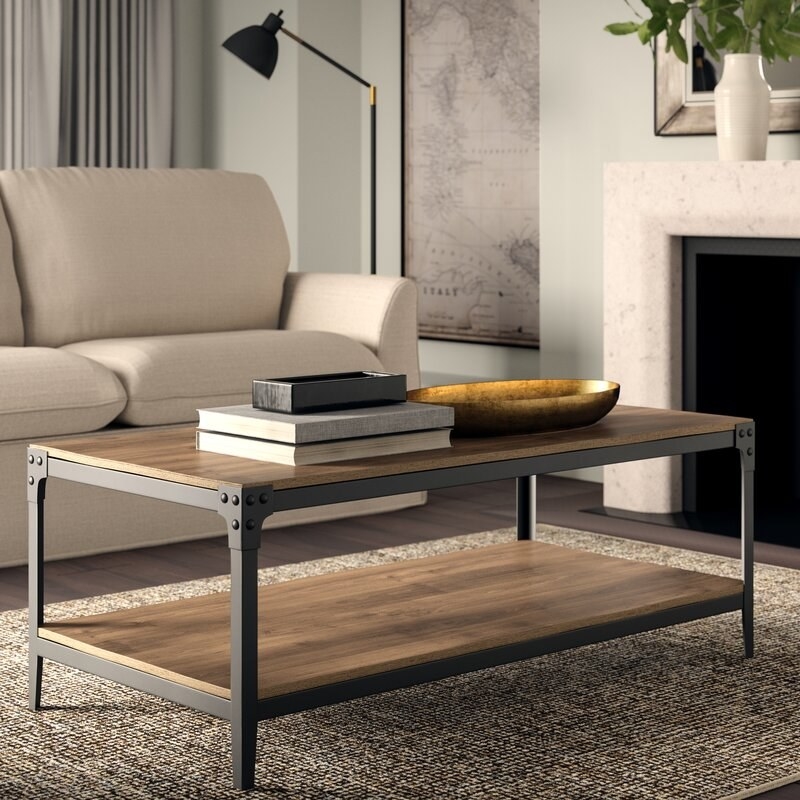 17.
68% off a Lucid memory foam mattress, because you deserve to be as comfortable as possible while you sleep, and this cooling gel beauty will make it so.
18.
53% off an upholstered panel bed to make you feel like you're staying in a five-star hotel every single night. Look at you — you're a baller!
19.
71% off a 17-piece Cuisinart non-stick cookware set for outfitting your entire kitchen in a snap. This set will make sure you have all your bases covered. It's basically your sous chef.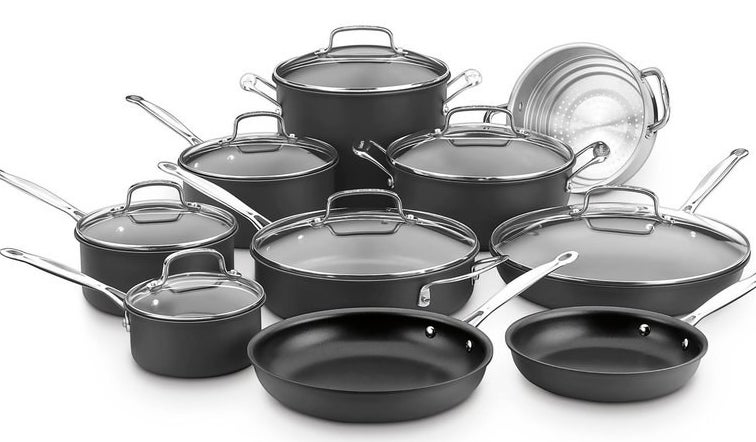 20.
57% off a seven-piece dining set that will bring people together — not JUST to eat meals, but also just to bask in the beauty of the a table and chairs.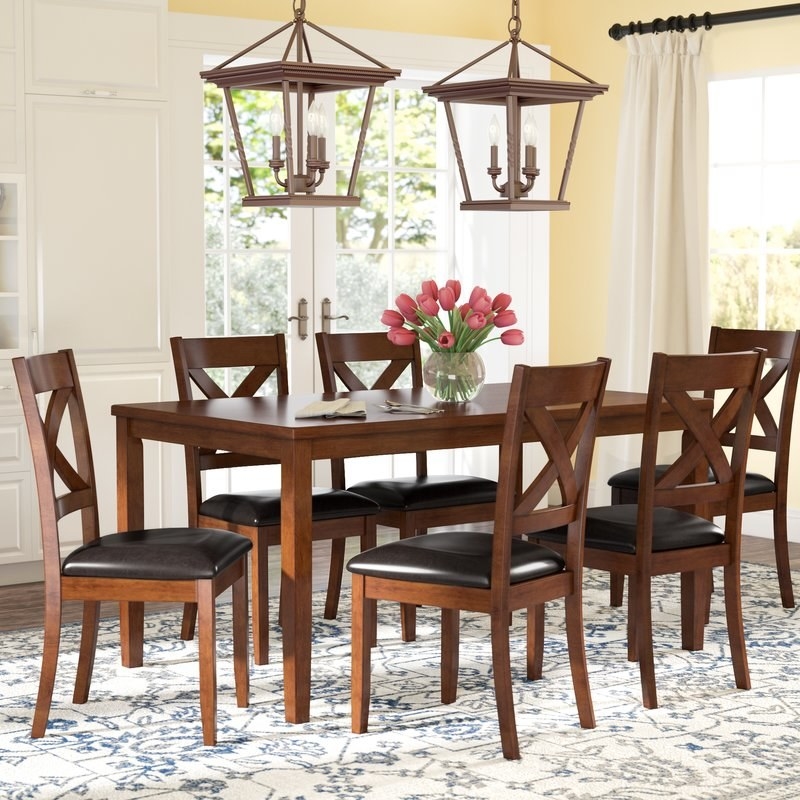 21.
56% off a hardwood potting bench so you have a dedicated space to tend to your plant babies. It's their own personal nursery!
22.
69% off a litter box enclosure to shield your home from the dreaded litter box while treating your cat to a luxurious place to go. Who knew cat boxes could look so chic?
23.
44% off a ladder bookcase that's a *step up* from traditional storage units for a trendy place all your knicks and knacks can perch.
24.
45% off a four-drawer dresser for giving all your clothes a new home. This dresser is small but mighty, especially if you're folding Konmari-style.
25.
77% off an eight-light metal chandelier, because all your gorgeous new furniture deserves to be seen in a good light.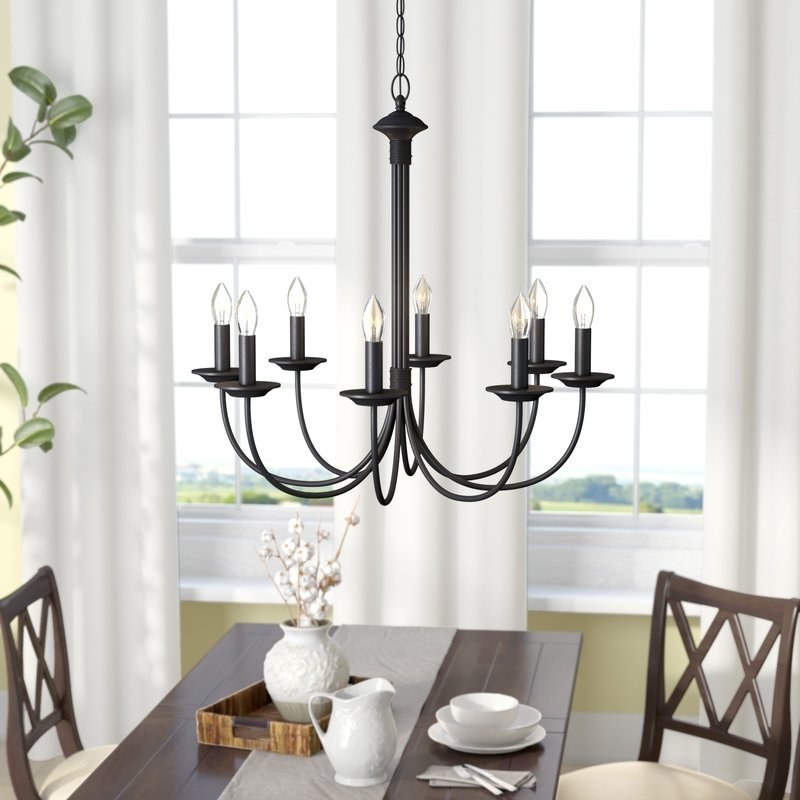 Now we all have a reason to dance!!!! Shop the whole sale over at Wayfair. You have my permission to treat yourself. 😉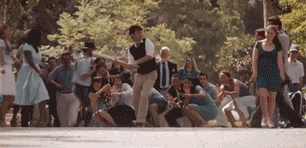 Want even more deals? Join BuzzFeed's Clearance, Coupons, & Codes Facebook group to discuss the best deals across the web, share online shopping tips, and more with your fellow bargain hunters!