1.
An end table with a storage area so you can put your blankets underneath and not need any other baskets that only take up valuable space.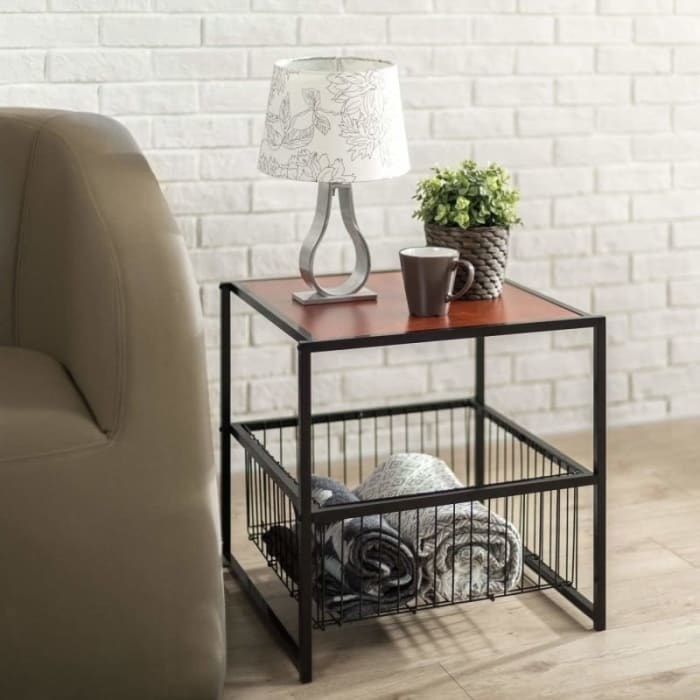 2.
An utility rack to put over your washer and keep your laundry and supplies organized right where you need them most. Your detergent won't be cluttering a different part of your home anymore.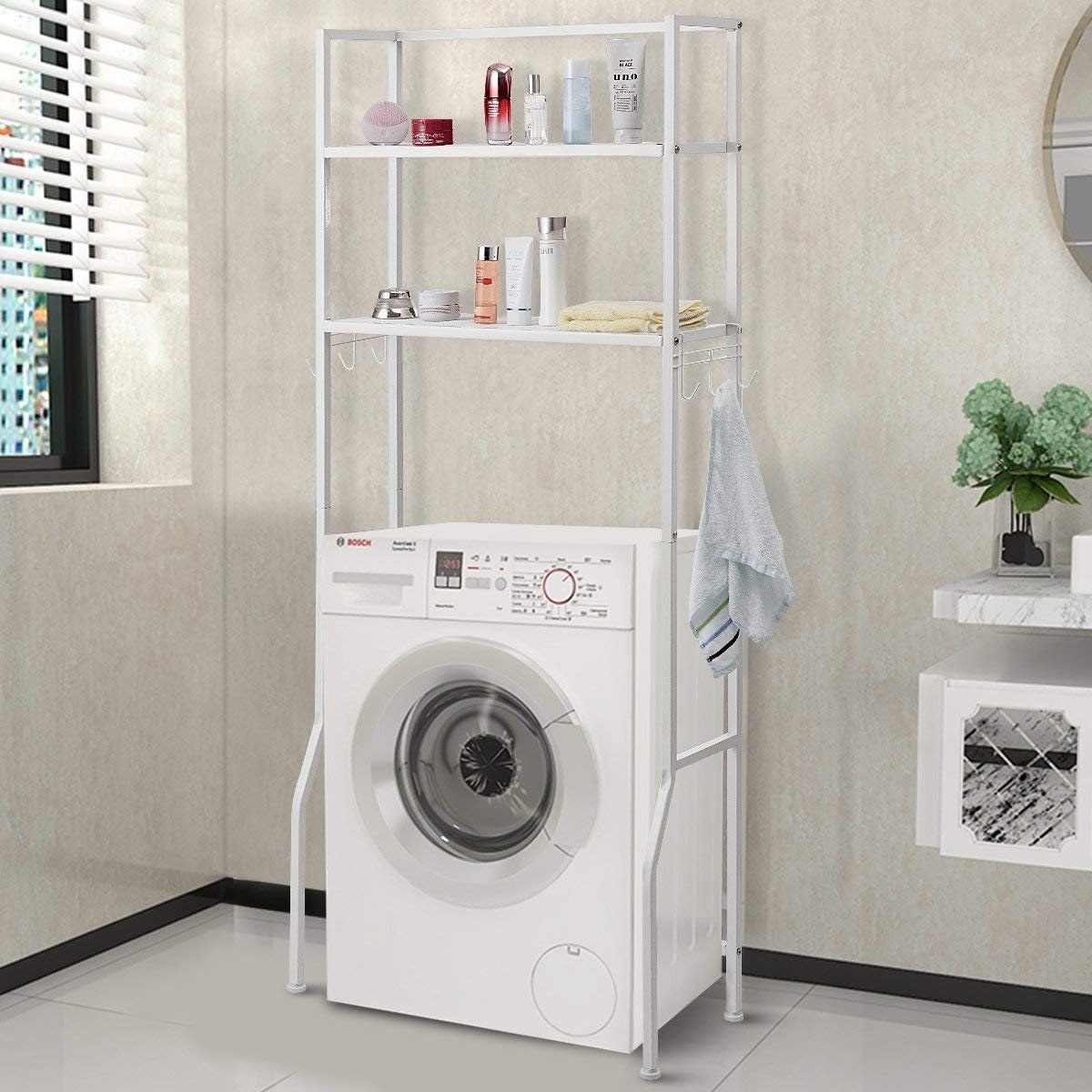 3.
A wall shelf with five pegs so you can hang up your jacket and bag as soon as you get home instead of throwing them on the ground and making your floor so messy you can barely walk.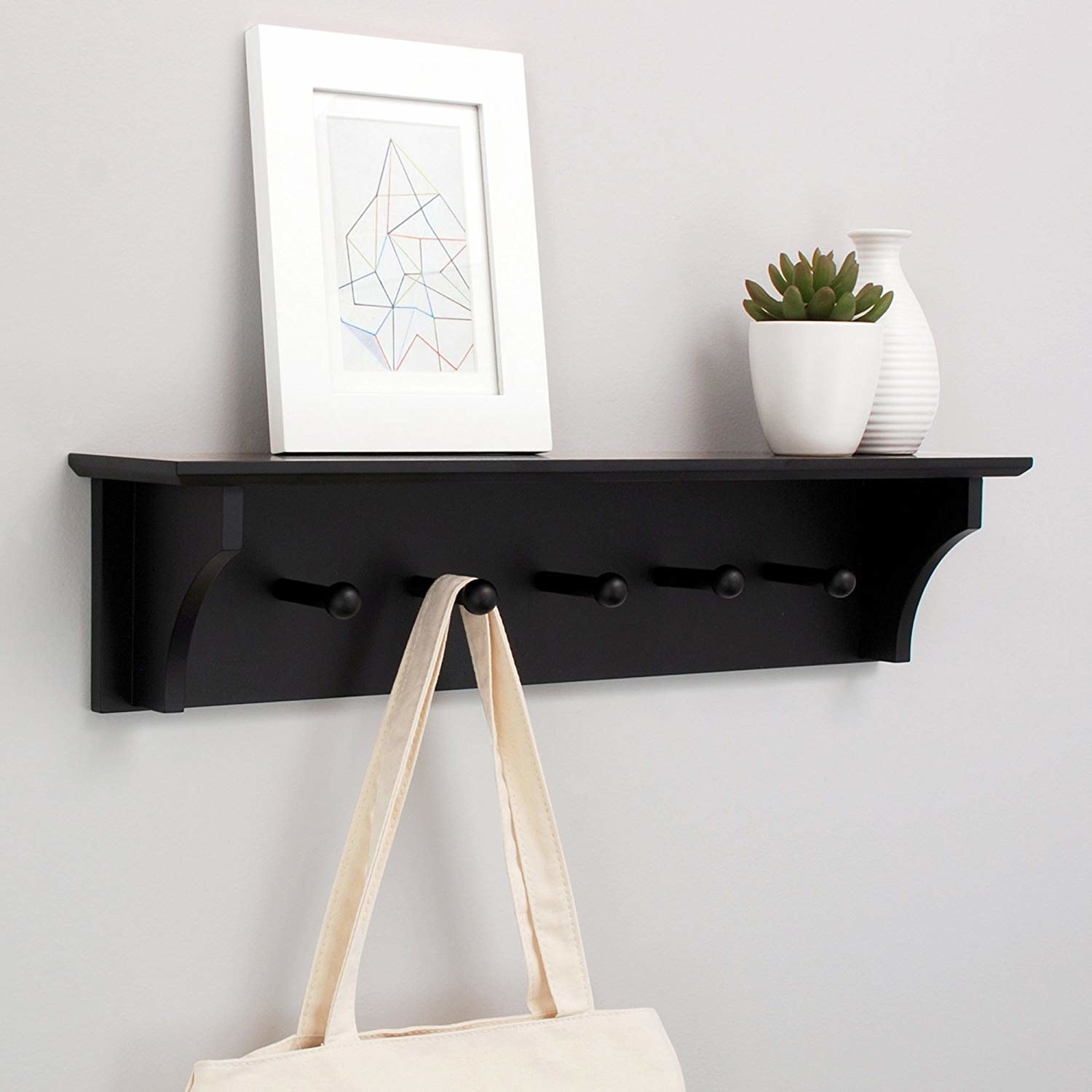 4.
A lift-top coffee table that'll hide all those random magazines and books you've accumulated that make your home look cluttered and small.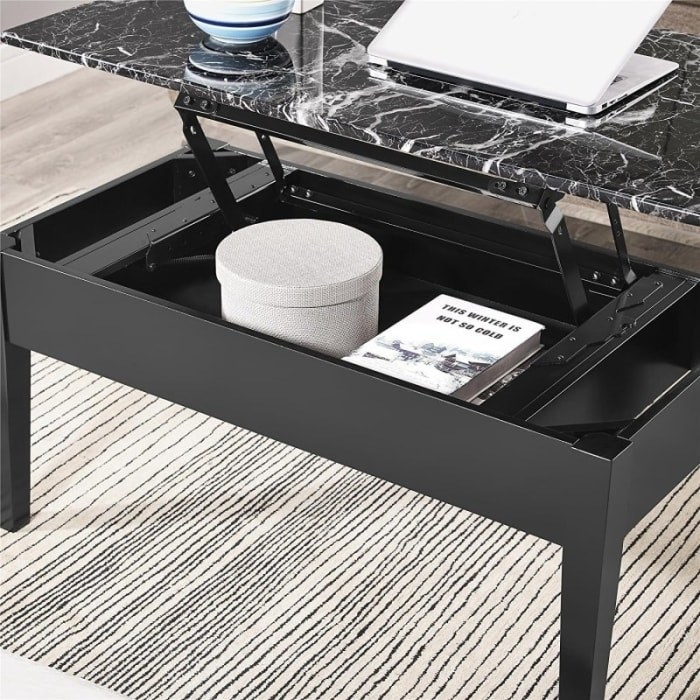 5.
An over-the-door mirror that will trick your eyes (and everyone else's) into thinking your room is actually bigger than it is.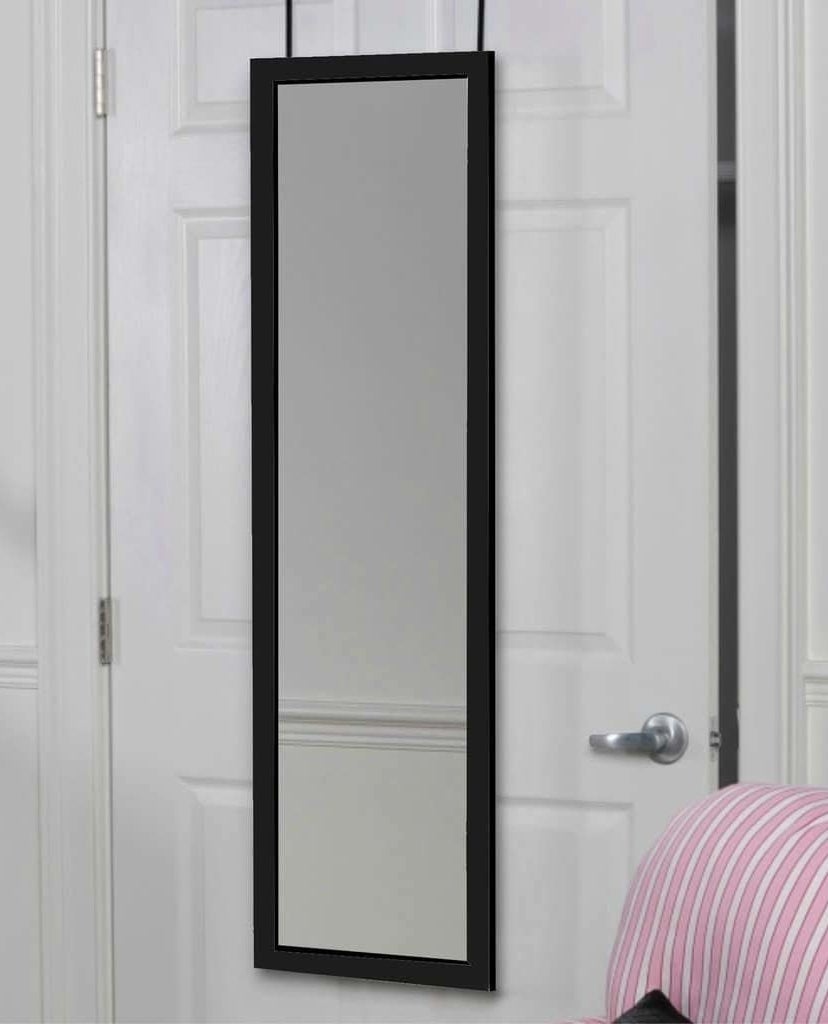 6.
An expandable shelf that fits under your sink to utilize all that wasted space so you can fit and hide away more toiletries and cleaning supplies.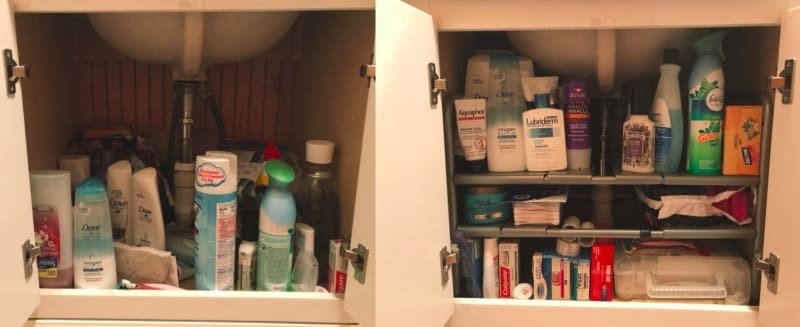 7.
An upholstered platform bed nobody will believe you can lift to reveal a sneaky storage situation.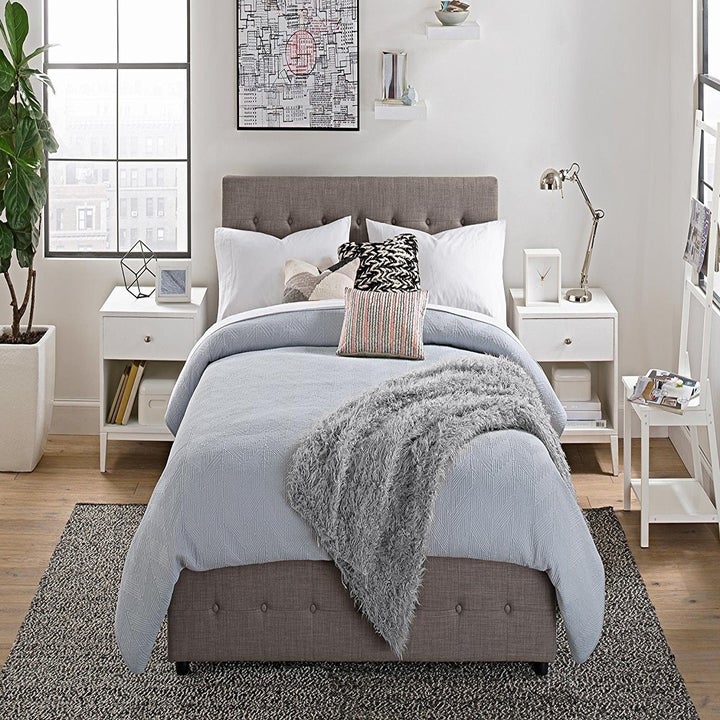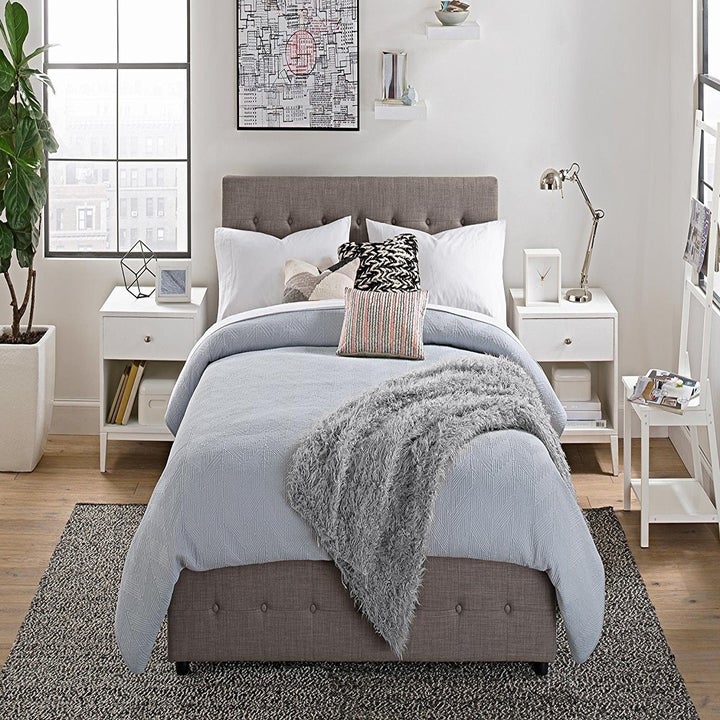 8.
Or a rolling under-bed shelf if you don't want to commit to such a big bed frame but still want to take advantage of the space. You can keep shoes, sweaters, and extra blankets organized but out of your sightline.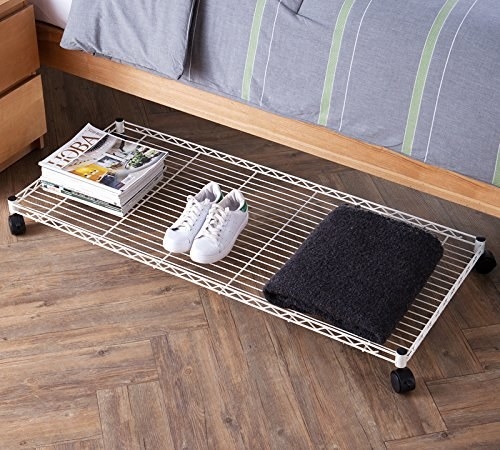 9.
A circular floor pillow to have on hand for when people come over (instead of using bulky chairs). Your friends may have to sit on the floor, but at least they'll be comfortable doing it!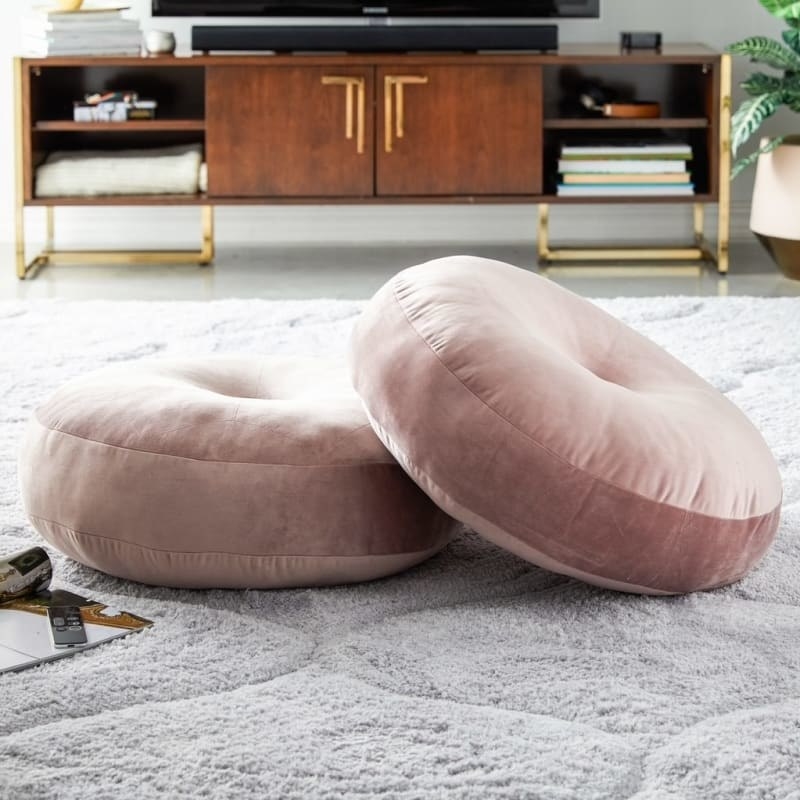 10.
A collapsible over-the-sink dish drainer that'll clear up your ever-so-coveted counter space and make you feel like you can cook a full five-course meal in your kitchen.
11.
A slide-out storage tower so you can ~squeeze~ the most out of your kitchen even if you have less cabinet space than you thought was possible.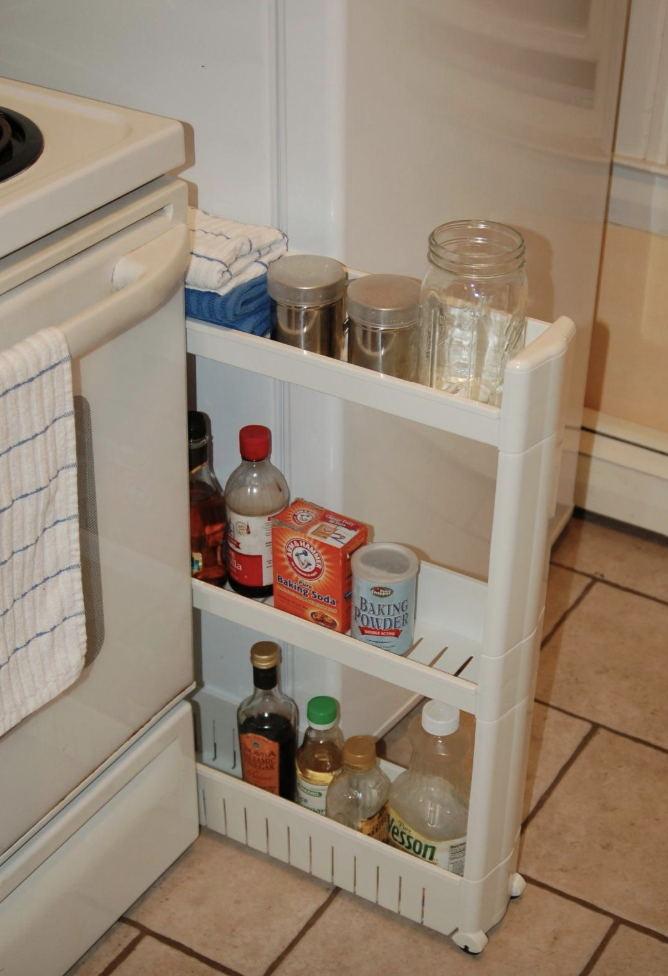 12.
A wall-mounting kit to bring your TV up a couple levels and eliminate your need for a stand all together. Your whole living room will look so different with this, you won't even know what to do with yourself.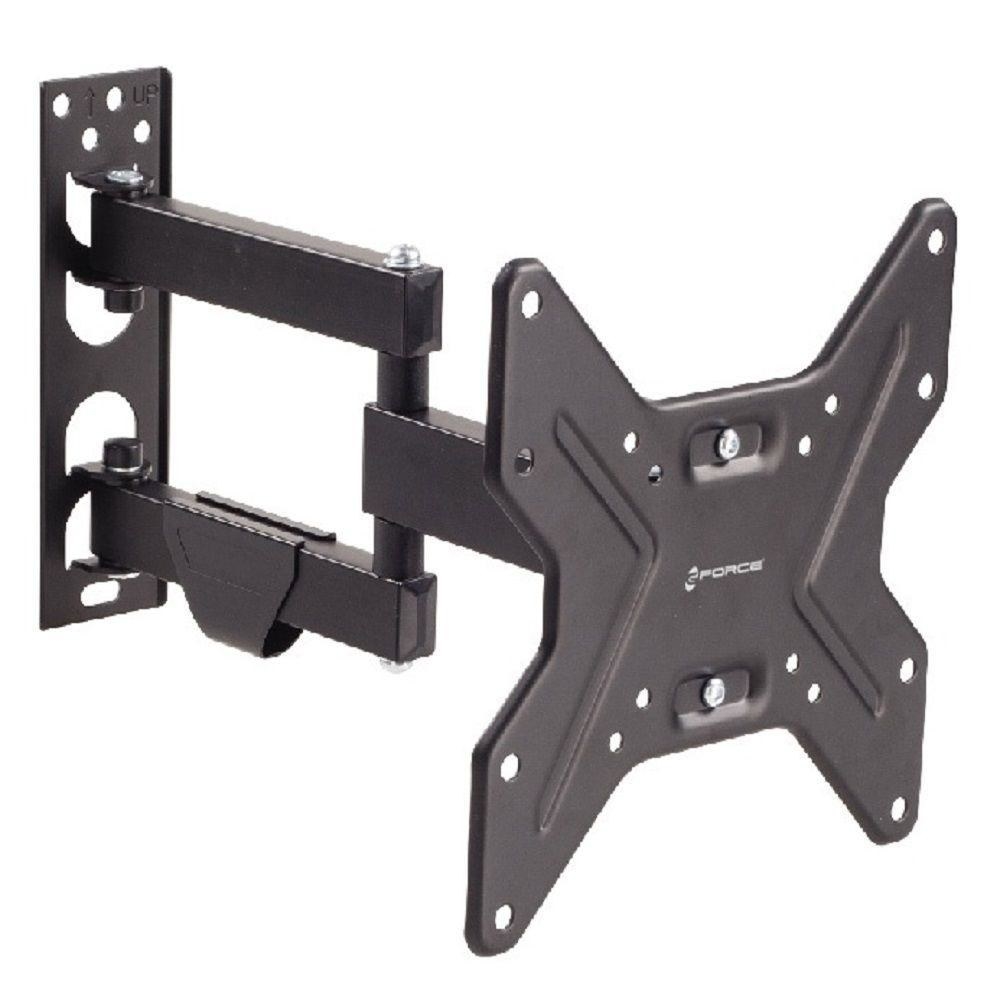 13.
A bedside table with an attached floor lamp, because double-duty products will become your way of life as they take up less space.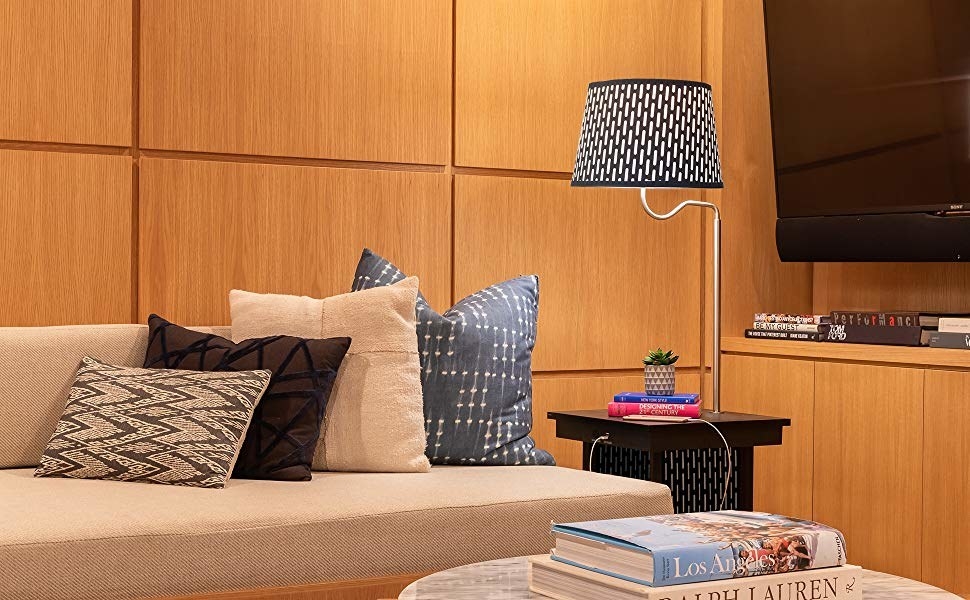 14.
An ottoman with a secret—it's got places to store your shoes so they don't clutter the ground or your closet! Plus, this also functions as a comfy seat.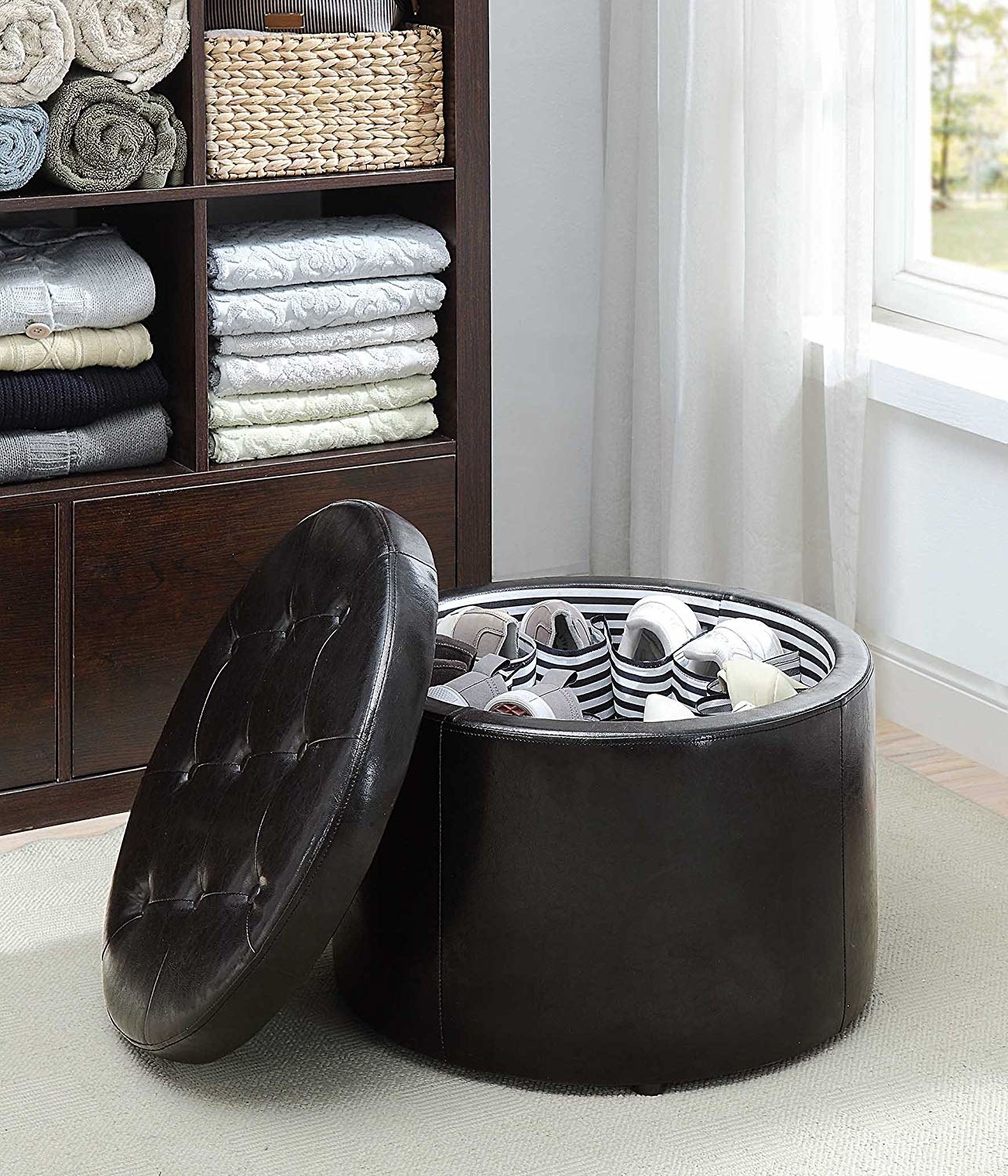 15.
A medicine cabinet organizer even Marie Kondo would be proud of you for using.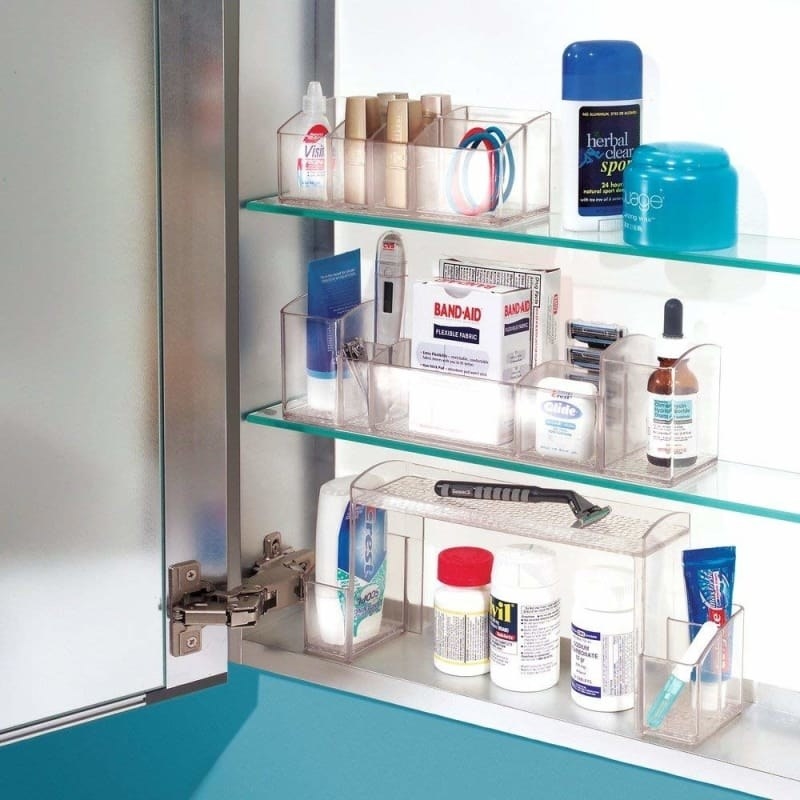 16.
A foldable kitchen island cart you can use if you're DYING for more counter space…but only when you're cooking (you can fold this up and put it away when you're not in the kitchen).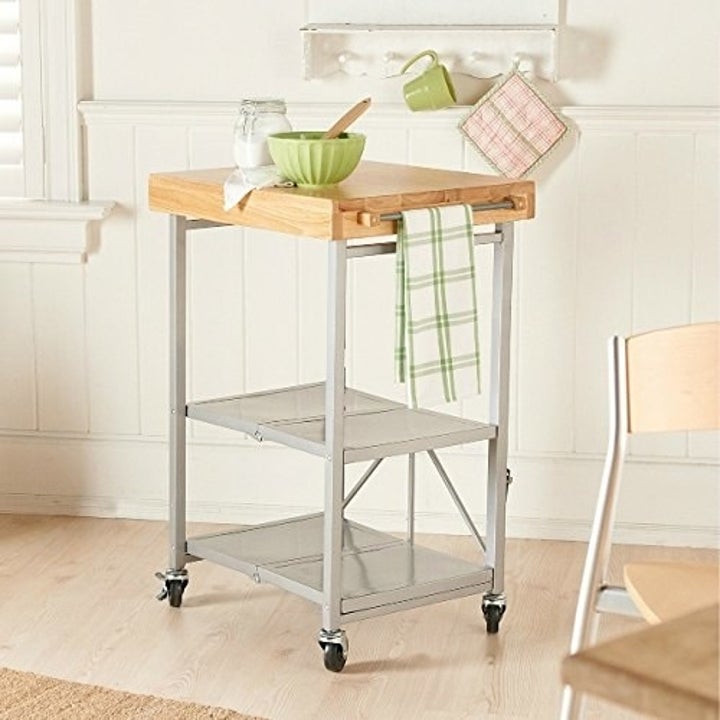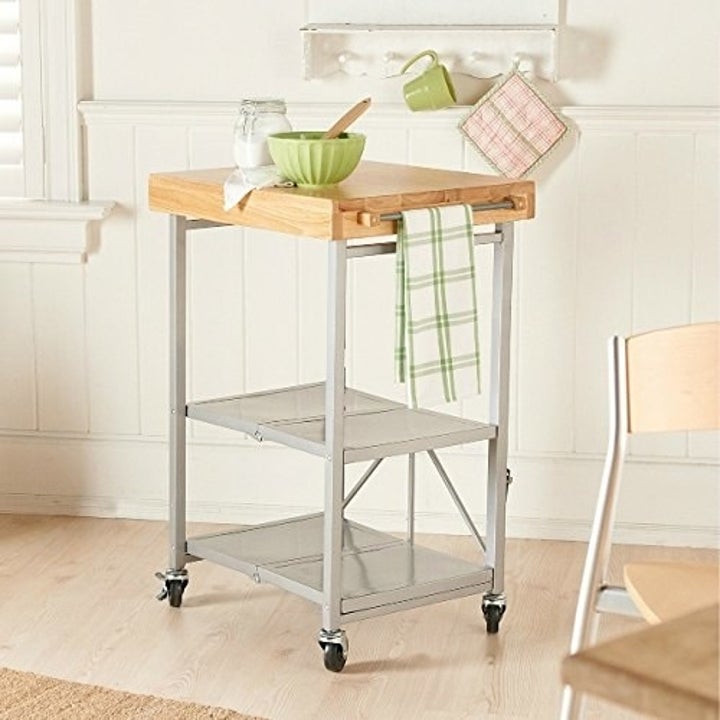 17.
A set of under-shelf storage baskets to maximize your pantry so you don't experience an avalanche every time you open the door.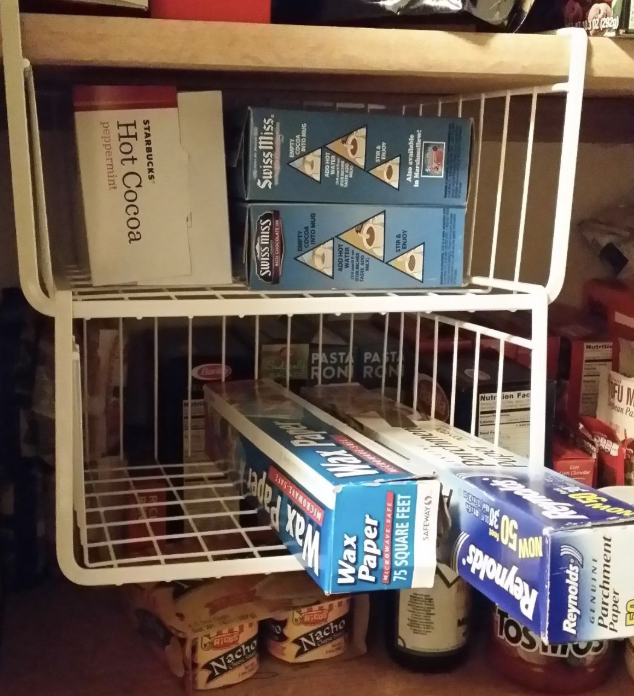 18.
A laptop desk you can fold up when you're not working and then conveniently turn your home into your office at a moment's notice.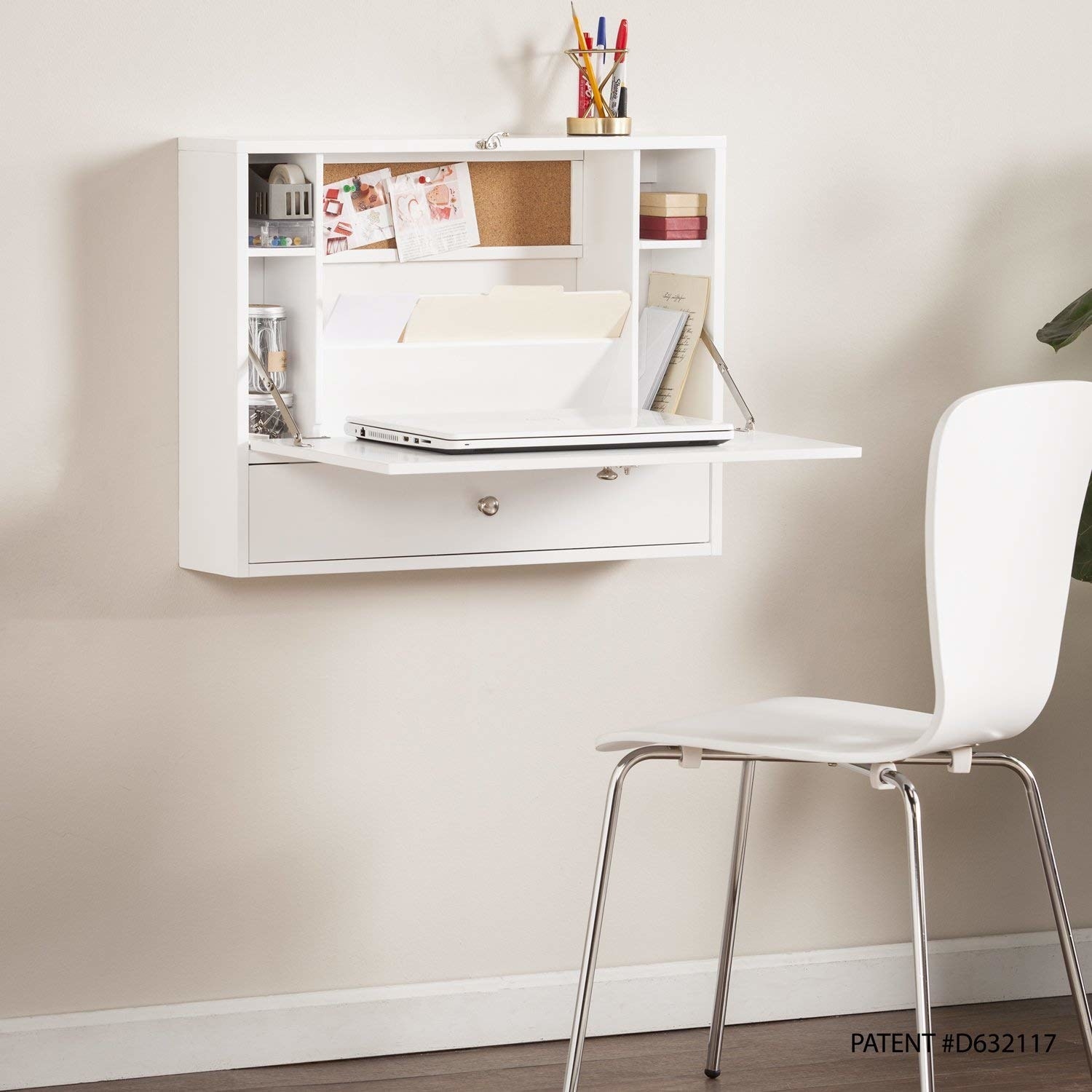 19.
A set of shoe stackers you'll have to be careful with, because they may inspire you to keep buying shoes. It's totally fine though! They'll take up less space!
20.
An over-the-toilet organizer that'll make your bathroom feel like it's 10 times more organized. Who needs counter space?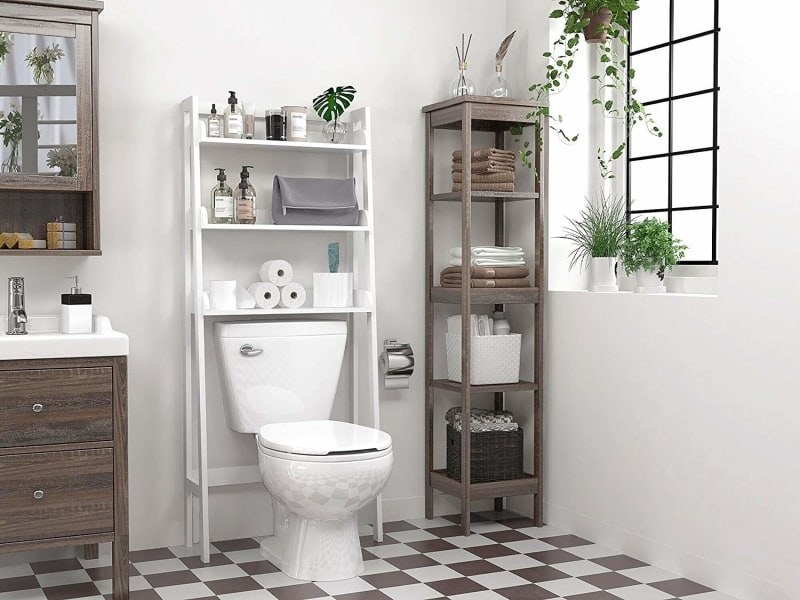 21.
A magnetic organization rack to stick to the side of your fridge and keep your paper towels and other go-to condiments off the counter, but still easy to grab.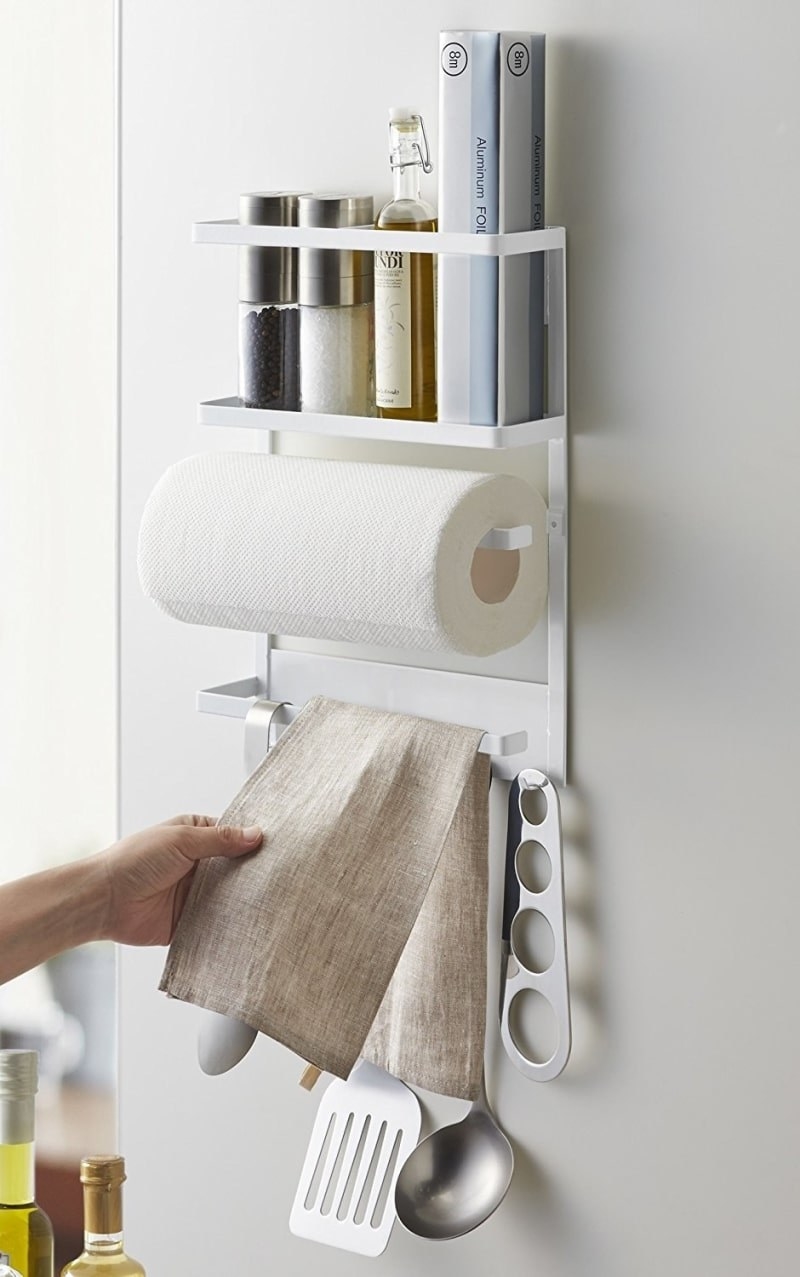 22.
A folding dining table you can use three ways: as a side table when you're not eating, a small table that fits two people, or a full-size table for up to six people.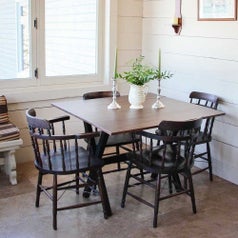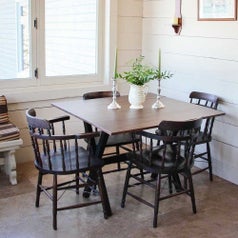 23.
And a set of nice chairs that fold up when not in use. You can keep them out of sight and out of mind and only pull them out when guests come over.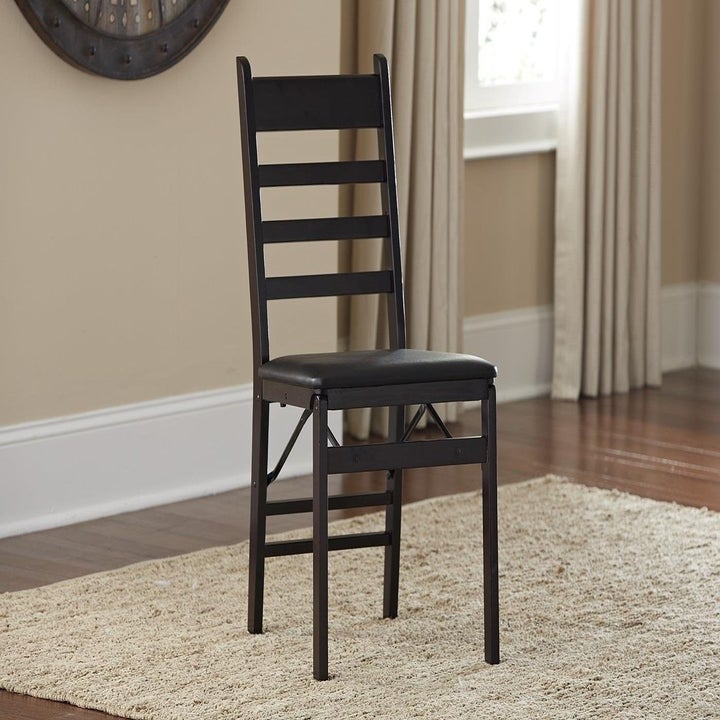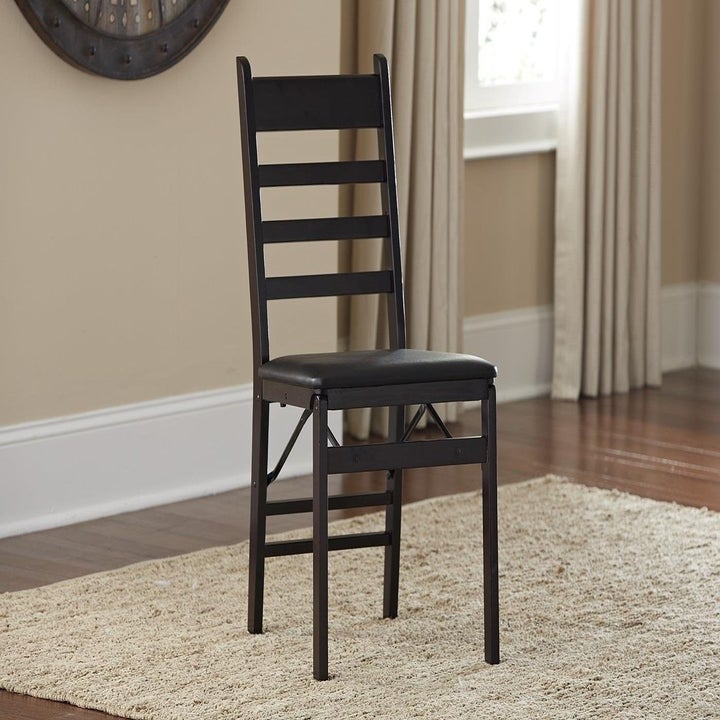 24.
A five-tier corner shelf to take advantage of that space you're not quite sure what to do with.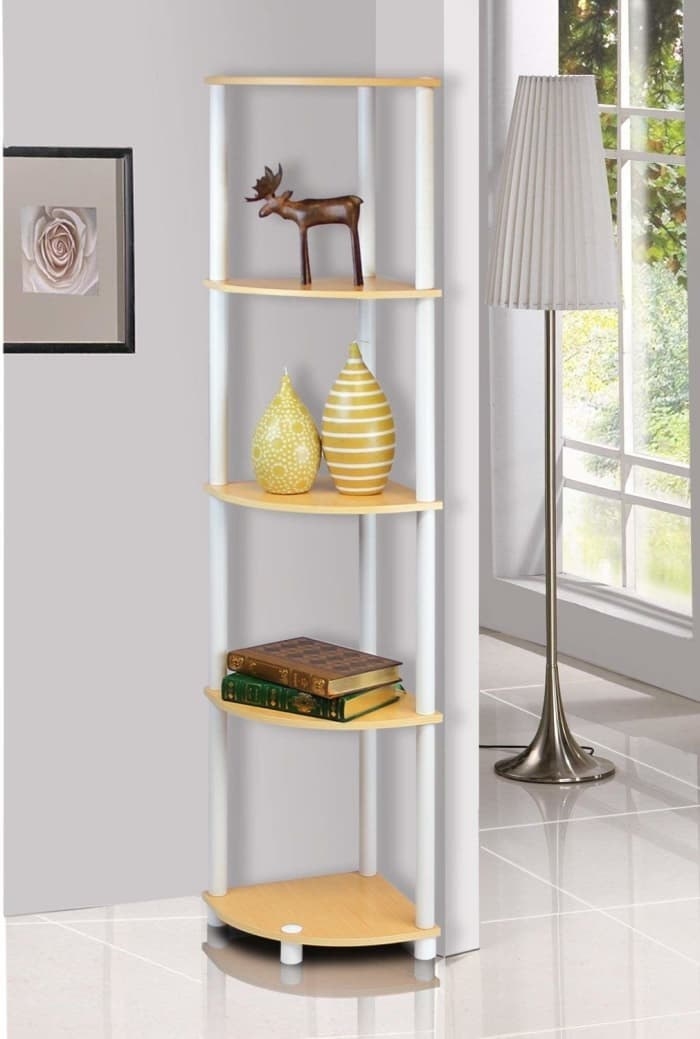 25.
A narrow vertical storage dresser so you can take advantage of any "wasted" space in your bedroom or bathroom and keep the rest of the room open.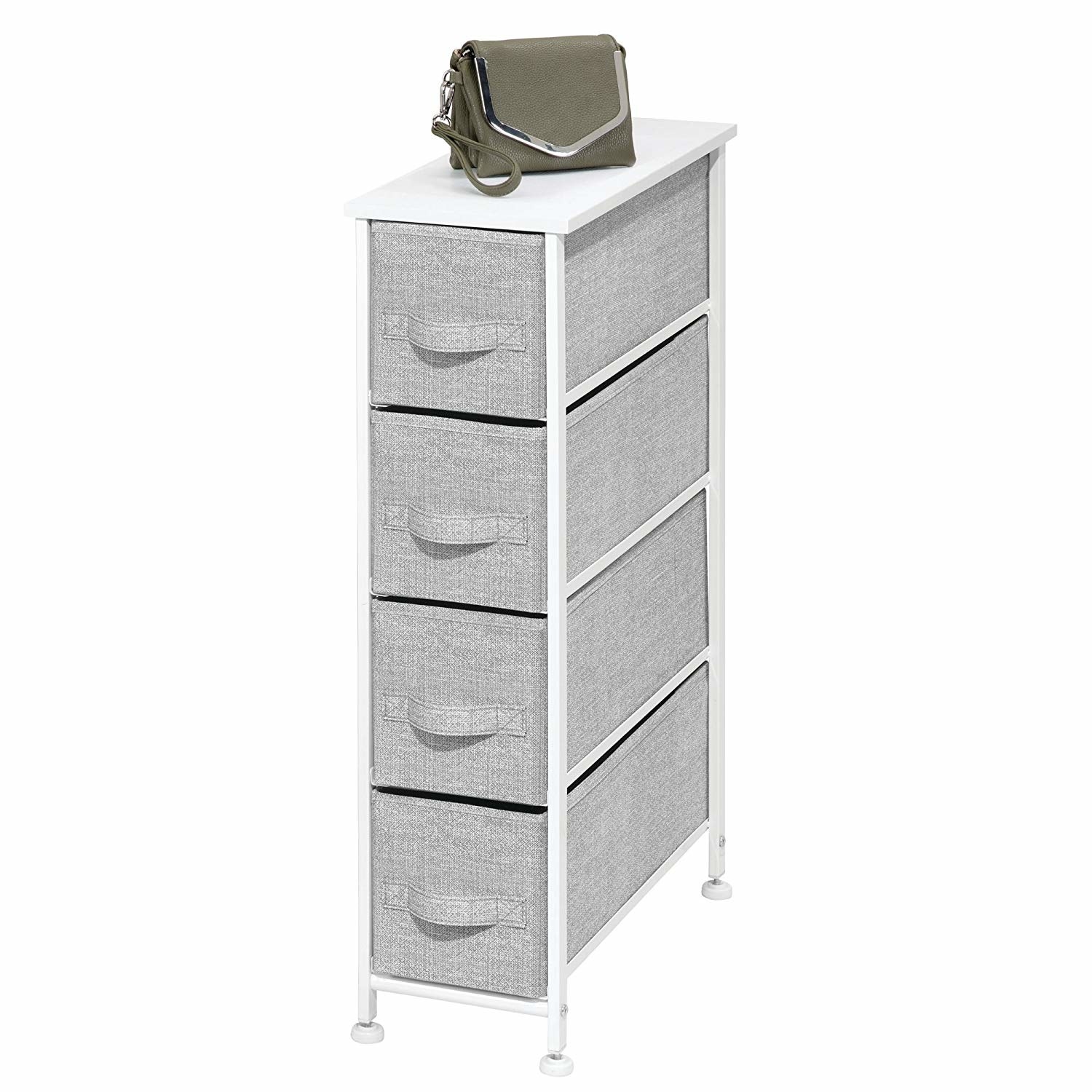 26.
Some semi-sheer curtains to give you privacy but still let in natural light, which is the key to a spacious feeling.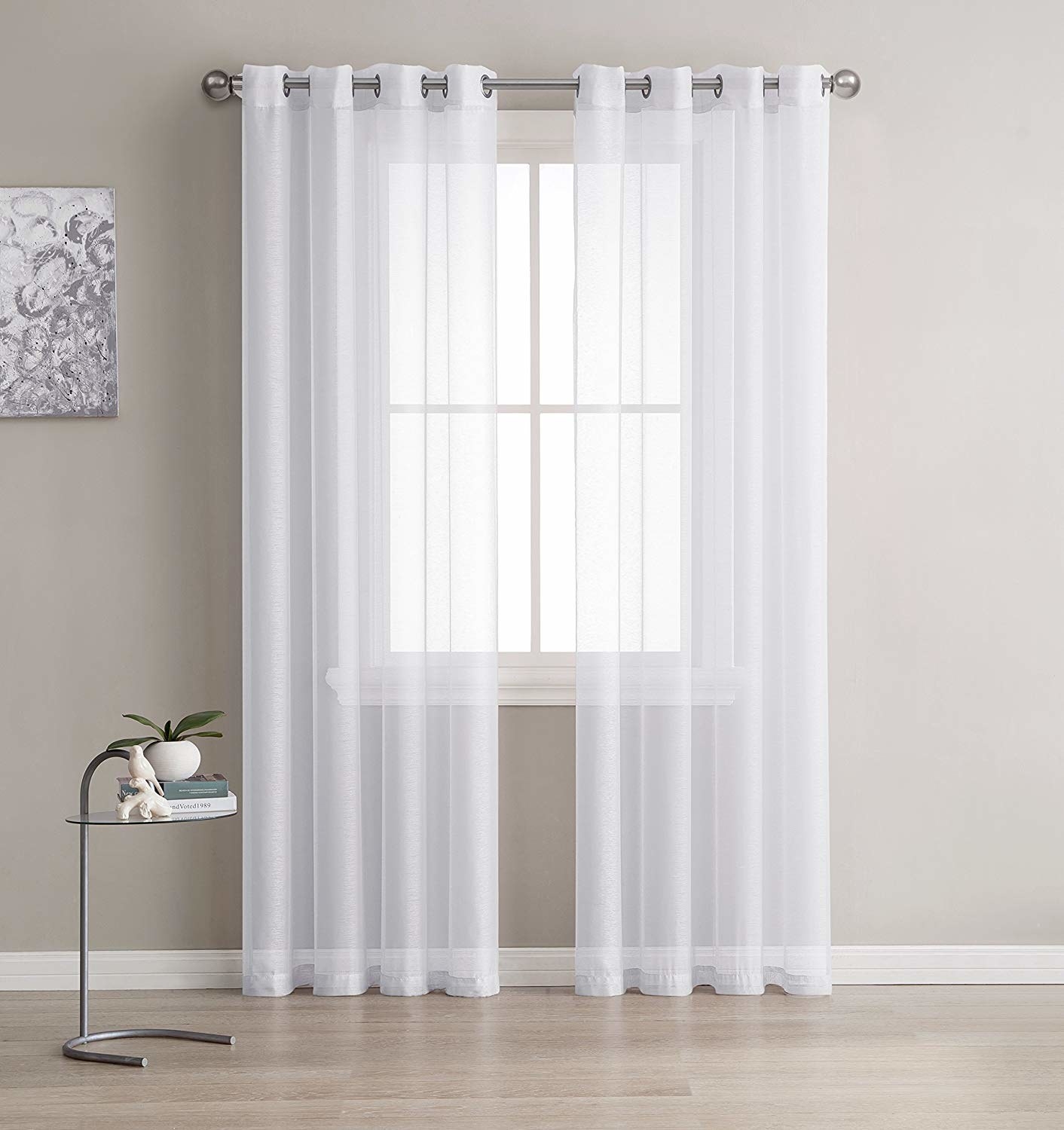 27.
A futon with a split back so each side can individually recline to your liking. Plus, it can turn into a bed when you have visiting guests.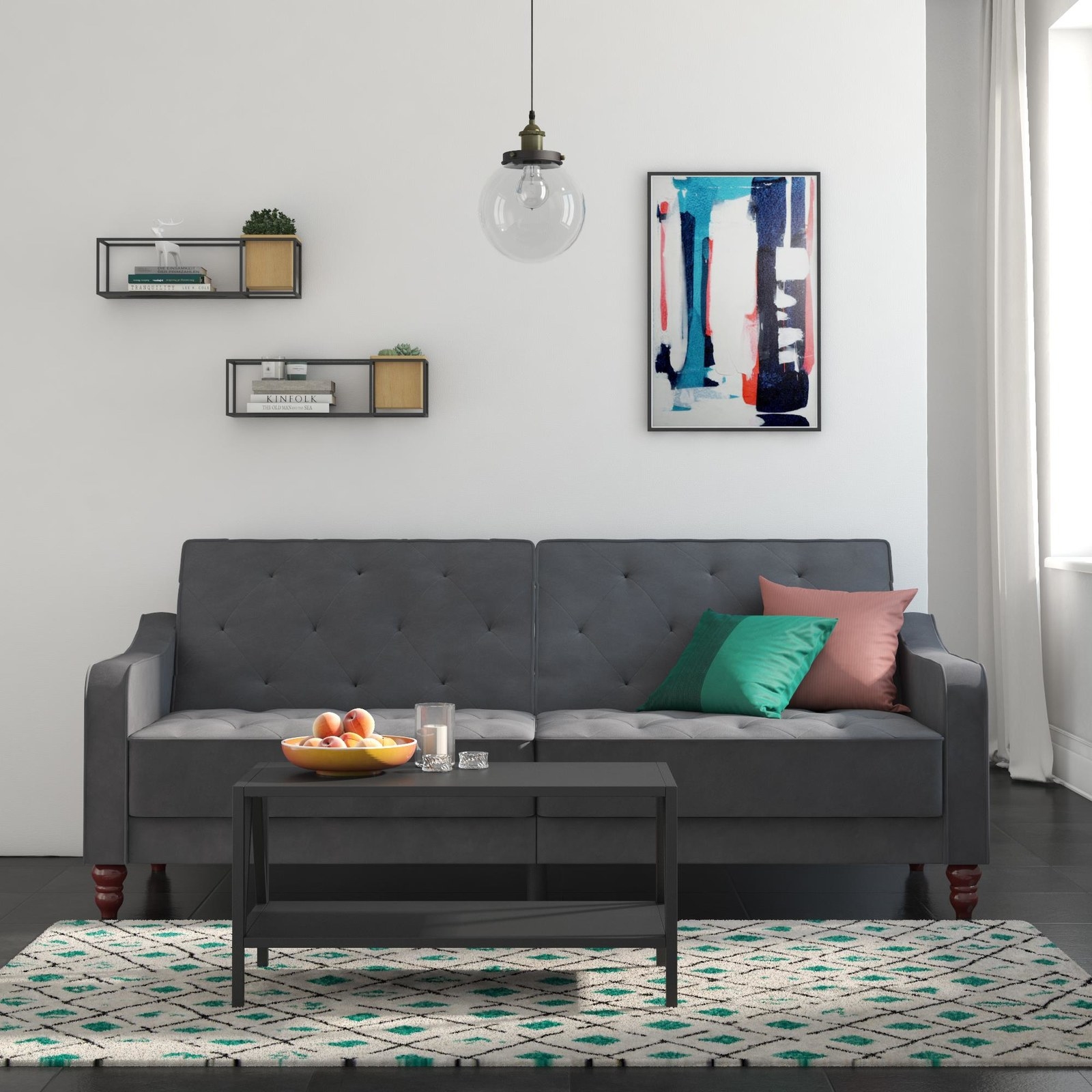 Realizing that lofting your bed as an adult was not a good idea: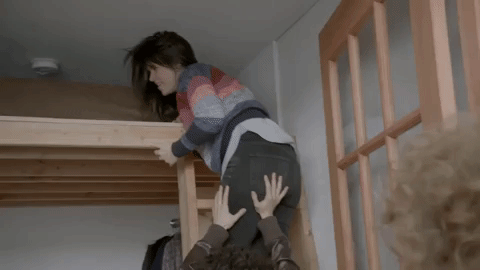 Looking for more stuff to help make your house a home? Check out the best places to buy inexpensive furniture online, the best places to buy couches online, cute home decor you'll wish you knew about sooner, or check out all of our home content for even more great ideas.
Looking for the perfect gift for any occasion? Check out all of BuzzFeed's gift guides!